THE MARMOROS TRILOGY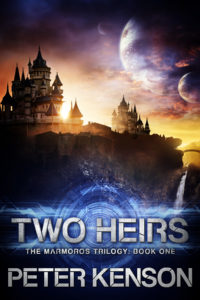 The entire Ystrad royal family was thought to have been massacred during an invasion by their planetary neighbours, but when evidence emerges that one of the family may have survived, agent David Held is despatched to find and protect the royal heir.
Denied his usual array of hi-tech equipment, he is forced to seek the help of an outcast prince determined to unite his people and reclaim their ancestral homeland.
As the fates of the two young heirs become increasingly intertwined, can the race to find the one, help to fulfil the ambitions of the other? Or will both be destroyed by a ruthless enemy who has no qualms about bringing advanced warfare to a pre-industrial society?
Available on Amazon.com: Two Heirs
And on Amazon.co.uk: Two Heirs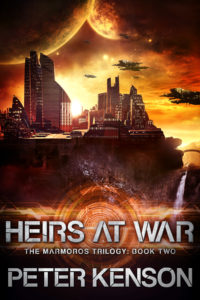 Marmoros, the ancestral home of the Lyenar people, has been recaptured but its enemies still circle the city. As the war enters a new phase, the Ystrad leave the city to continue their own struggle against the Belsi who invaded their homeworld.
But the Belsi and their powerful new allies intend to exploit the mineral wealth of Ystradis, and are ruthless in their attempts to maintain control of the planet.
Once again David Held, top agent in the Imperial service, has to protect the two young royals as their enemies plot genocide on a planetary scale.
Available on Amazon.com: Heirs at War
And on Amazon.co.uk: Heirs at War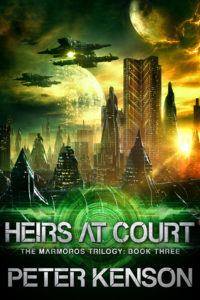 The refugees from Ystradis arrive at Marmoros, much to the annoyance of officials from the powerful Department of Exo-Affairs, and Rachel and Jeren travel to the Imperial Court to ask the Emperor to intervene.
The Belsi continue to press their claim to the mine on Ystradis, but when evidence emerges that a major trading company is secretly supplying Vostov with ore from the mine, a chain of events is initiated that threatens the security of the entire Empire.
Follow the story of the two young heirs to its dramatic conclusion, as Rachel is forced to make use of her telepathic abilities in ways she never imagined possible, to defend the people of Marmoros and protect the life of the Emperor himself.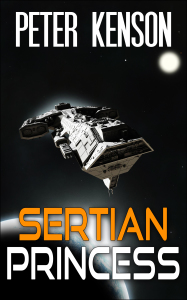 In a galaxy where vast trading empires vie for supremacy, the peaceful Kingdom of Serta finds itself thrown into disarray by the unexpected death of their Queen.
When two years later the young crown princess disappears on an ill-timed jaunt, the ruthless Federation of Vostov decides to seize the moment, kidnap the princess and invade.
To prevent an incident that could plunge the whole sector into a disastrous war, top intelligence agent, David Held is sent to find the missing princess and return her safely home.
But persuading a determined and independently-minded young princess to give up her interstellar cruise was never going to be an easy task.
Available on Amazon.com: Sertian Princess
And on Amazon.co.uk: Sertian Princess
Also available at Barnes & Noble, Kobo and iTunes