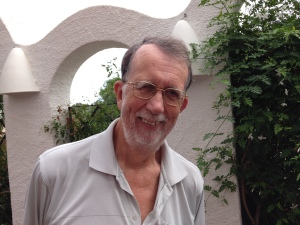 Peter Kenson was born in Bristol, UK and grew up in an era when computers were new, exciting and the chairman of IBM forecast that there was a world market for maybe five computers. He graduated in Mathematics with a Masters in Operational Research and spent the next forty years working in IT at all levels from programmer to IT director.
He has always enjoyed reading, particularly science fiction and fantasy and wrote his first book, Sertian Princess, commuting on a train in and out of London. The family loved the story and eventually bullied him into taking the plunge and publishing it.
After a writing gap of many years, Peter now lives in Spain with his wife Diana, where he has rediscovered his passion for creating new worlds for his stories. The climate, relaxed way of life and the odd glass of wine probably help.